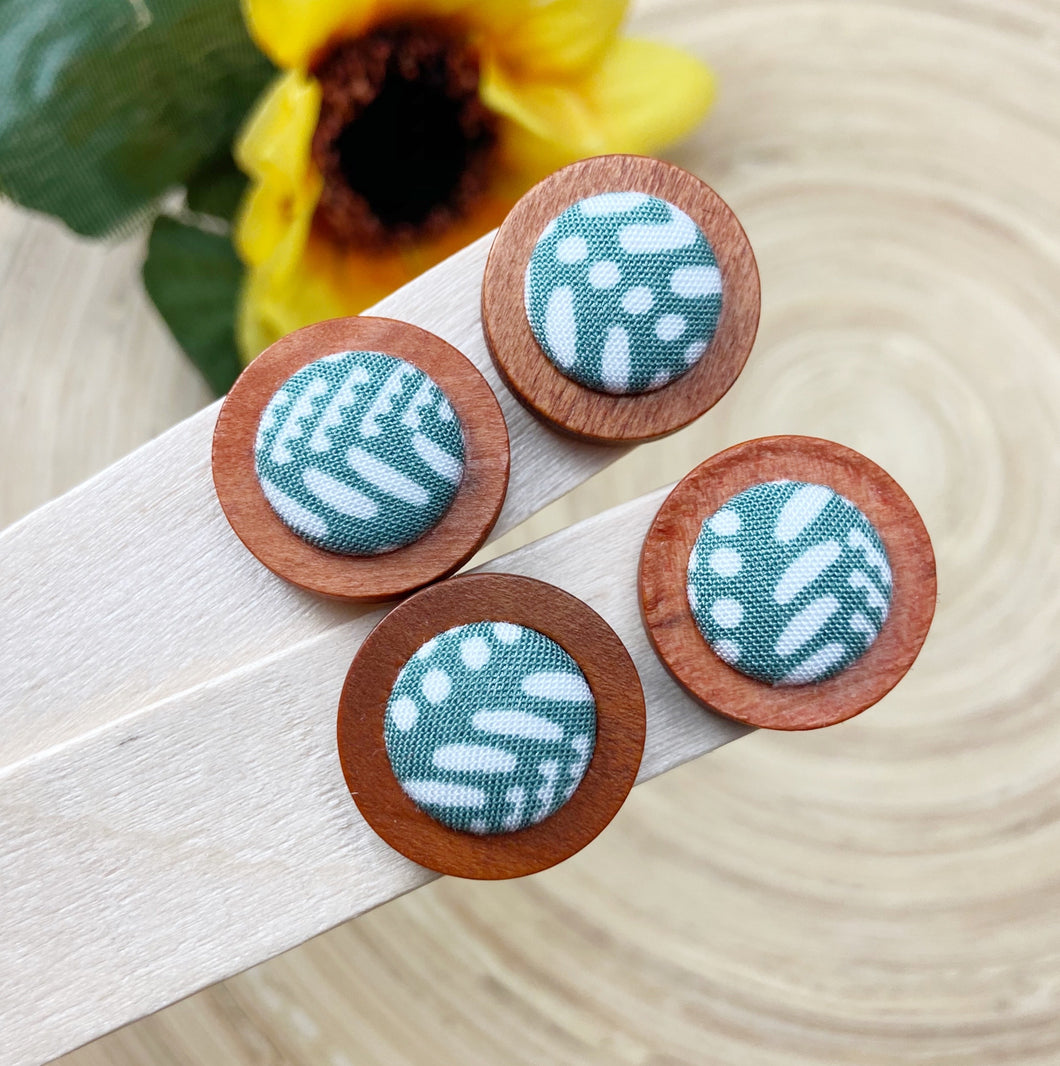 Boho Olive Wood Bezel Earrings
You are purchasing an Original Handmade Shesha Country Fabric Button Wood Bezel set!
Handmade 12mm fabric button earring made with quality Cotton Materaial and set and glued in a wood bezel. All earrings are made and set with hypoallergenic settings, limiting the chance of irritation on the ears.
Size: 15mm
Because this is a fabric based product it is important not to get them wet, factors such as water & sun may age your pieces.
Please note: as this is a handmade item, the purchased piece may differ slightly to that of the picture. Factors such as lighting and pattern print may be the cause.